Polyurethane foam is a low density open cell foam that is used in a variety of applications.
for packaging (cushioning), vibration dampening and sealing applications. Depending on its thickness/density, Polyurethane foam is an excellent acoustic and thermal conductive material, due to its cell structure. It can also be supplied in a variety of specialist grades offering conductive, static dissipative and flame retardant material solutions.
At Ramsay we stock Polyurethane foam buns. This allows us to offer our customers  thicknesses of between 2mm – 1190mm, if you are interested in Our Capabilities, please click the link. We also stock a variety of specialist grades, such as fire rated (FR) and firm grades, that offer a high density, for more rigorous applications.
Polyurethane Foam Products
Ramsay supply a wide range of plain or adhesive backed Polyurethane Foam Die Cut Gaskets , Foam Tapes and Fabrication & Assembly. A majority of our polyurethane products are supplied to automotive and engineering industries, this is due to polyurethane material properties and the flexibility of solutions it provides, in relation to sealing and thermal properties. Polyurethane foam is also considered to be a more economical cost in relation to sponge materials.
At Ramsay we only use materials from industry approved suppliers. In partnership with our supply partners Nitto, Recticel, Armacell, Sekisui, Avery Dennison, 3M and Zotefoams we are able to offer a wide range of high performance sponge, foams, fabrics and rubber materials. Consequently this enables us to achieve customer specification and manufacture high-quality products.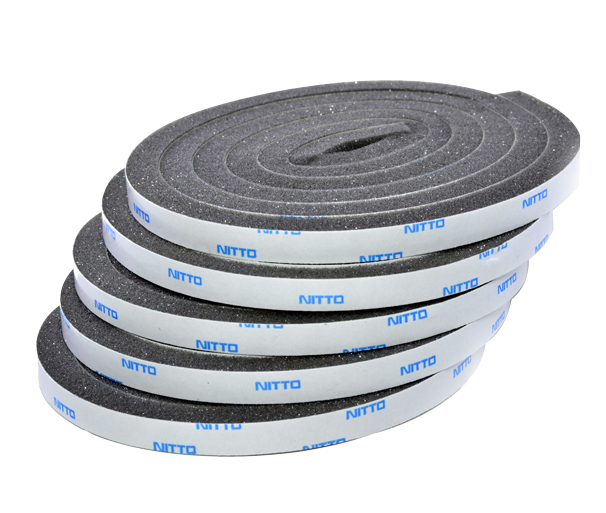 Material Properties
Good Sealing properties (air, dust and water migration)
Extremely Lightweight
Good UV & Ozone resistance
Good Thermal insulation
Applications:
Polyurethane foam can be used across a wide range of applications.
HVAC seals
Electronic gaskets
Insulation
Air Filters
General filtration
Scroll To Next Section
Grade
Cellular
Structure
Temperature
Range
Density
Range/Weight
Thickness Available
Colours Available
Technical Specificiation
R501 Polyurethane foam
Open Cell
Not defined
15.2kg – 16.8kg
1mm – 1190mm
White
Download Data Sheet
R501 Polyurethane foam
R516 Polyurethane foam
Open Cell
Not defined
27kg – 29kg
1mm – 1190mm
Grey
Download Data Sheet
R516 Polyurethane foam
R560 Polyurethane foam
Open Cell
Not defined
54kg – 66kg
1mm – 1190mm
Grey
Download Data Sheet
R560 Polyurethane foam
R590 Polyurethane foam
Open Cell
-40°C – +110°C
75kg - 100kg
1mm – 46mm
Black
Download Data Sheet
R590 Polyurethane foam
Need a sample? e-mail us at sales@ramsayrubber.com or speak with one of our team on
T: +44 (0) 1902 407150
Our Capabilities
All of our high-performance products are manufactured at our site in Bilston based in the West Midlands, utilising a wide-range of die-cutting equipment for medium to high volume adhesive gasket, tape and fabrication production
SEE OUR CAPABILITIES
Scroll To Next Section